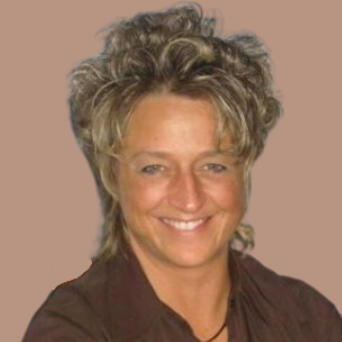 Beth Sturdivant
Counselor | Health Coach | Author | Nutritionist | EMF Expert | Speaker | Radio Host
Author of : "Backyard Secret Exposed"
Schedule A Consult with me if you are:
- Experiencing EMF Symptoms
- Struggling with Addictions
- Struggling with PTSD
- Experiencing Tinnitus
- Experiencing Chemical Sensitivities
- Having Nervous System Disorders
- Having Cognitive Issues
- Having Digestion Issues
- Experiencing Mystery Illness
"Knowledge is Power and so is Sharing"
-Beth Sturdivant
Meet Beth, an accomplished entrepreneur with over 37 years of experience owning a diverse range of businesses including Marie's Bail Bonding Co, Subway franchises, health store, beauty shop, and coffee shop. She is also a real estate investor with multi-family units. Alongside her thriving career, she holds a diploma in iridology and is a certified nutritionist. Beth is also a Health and Wellness Coach and author of Backyard Secret Exposed, sharing her knowledge and expertise as a Legacy Leader with a top company on how to heal our bodies through nutrition, wakeful activities, and restorative sleep.Beth's newest job is the Host for Secrets Exposed Radio Show, with her daughter Brandi at WDRB Media "The voice of the community!" Beth's personal journey with health and wellness is remarkable. After being poisoned by a chemical that left her brain and body overloaded with heavy metals, she became hypersensitive to Electromagnetic Fields. However, with faith in her body and the guidance of God, she embarked on a healing journey that is now nearing completion. Despite experiencing a range of symptoms, including brain damage with extreme cognitive issues, nervous system damage, insomnia, chemical and electrical sensitivities, ringing in the ears, restless leg syndrome, and intense anxiety, Beth was able to heal through proactive measures to restore her body's well-being. The moral of the story is if she can heal, so can you. You just need to have faith that you can heal, and be proactive in providing your body with what it needs to restore itself.Thank you for stopping by my website and pursuing an opportunity to connect with me. If you would like to schedule an appointment to meet with me, you can click my calendar link (the Calendar icon under my photo) and schedule a time. My fee is $100 for a 30-minute consultation. If you end up taking the products I recommend for at least 90 days, I will refund you the consultation fee.
As a mother of two and YaYa of two, Beth is passionate about sharing her secrets on how we can all heal our bodies through proper nutrition, rest, and mindful living. Her life's journey is a testament to the power of faith and the body's incredible capacity for healing.
-Beth
Proverbs 3:5-8
---
Ways To Give
Other Ways To Support The Mission
Get My Book Available on Amazon
Autographed copies are available when ordering directly from my book website.